Volunteer Info
This info is specific for the volunteers of Midgardsblot 2017
Age
If you are younger than 18 we are sorry to anounce that you are not able to work as a volunteer. You must be 20 to enter Gildehallen (liquer sale), but if you're 18, and on a break, you can see the stage from the volunteer loft.
Role descriptions
Rigg:
You are our hero! In this role you will be building the infrastructure of the whole festival site, you are the one making the festival happen. So that later on we can have awesome bands playing on stage. Or maybe you are one of those helping us tear down the festival, making the historic ground look untouched again. Either way; we need a lot of great people, so bring a happy mood and be prepared for anything.
Arena/maintenance:
The festival arena is big, and we have a beautiful sight to take care of. If you like a walk and want to have the opportunity to walk all over the the festivalarea during work, this is your thing. You will be changing bins, checking that there is toilet paper on the crapper, and see to that there's not trash all over the ground.
Runner:
You'll fix and do whatever that needs to be done; one minute you'll be making a fence for a swordfight, the next you'll be painting a sign for the bar or be stage security.
You need to have the drivers license to apply for this role
Band host:
If you get starstruck easily, this is not your thing. Your job is to greet the band at arrival, and make sure that they have everything they need. These shift last the whole day.
Accreditation:
Accreditation is the first people to greet all festival guests, that includes press, volunteers and festival guests. You'll be the first and last person people see at the festival site so if you're a serviceminded person that likes humans, we'd love to have you on the accred. team.
Security:
This is a very important role on the sight! You take care of all the people at the festival. Day and night we are in need of great people to make sure the festival site is a safe place to be. Of course there will be swordfights and people will make moshpits, but we need you to be there and help out if one falls and needs help.
There is also a campsite and a parking lot that needs someone looking out for them, if someone might have had too much mjød we might have to tell them to sing in a lower woise since others are sleeping. Or what if someone all of the sudden needs to go to the hospital (that won't happen), we need someone at the parking lot meeting up with the ambulance.
Bartender:
You will be the god/goddess with the different beverages which the guest will worship. Remember you're the face of the festival, and the keeper off the liquid gold, so there is a certain responsibility.
Driver:
Your main task as a driver is to make sure that we get our artist to/form the festival, and sometimes helps other roles out with fetching stuff. I have to state the obvious; it's very important that you have the drivers licence for this role.
Catering:
Everybody needs to eat! EVERYBODY! This is the post that everybody will love to visit. It is preferable if you're a "foodie" and knows how to handle stress (might be waves of volunteers and guests). We need people before, during and after the festival.
Solskinnspatrulje aka. sunshinepatrole:
Your task is to walk around the whole festival and check up on all the volunteers at work. You'll have quick energy; as fruit and chocolate to hand out.If (when) we have your sunny weather; make sure that all have their sunscreen. Other that that share heaps of smiles and hugs.
Your base will be with the cateringtent, for prepping the awesomeness to the gods and goddesses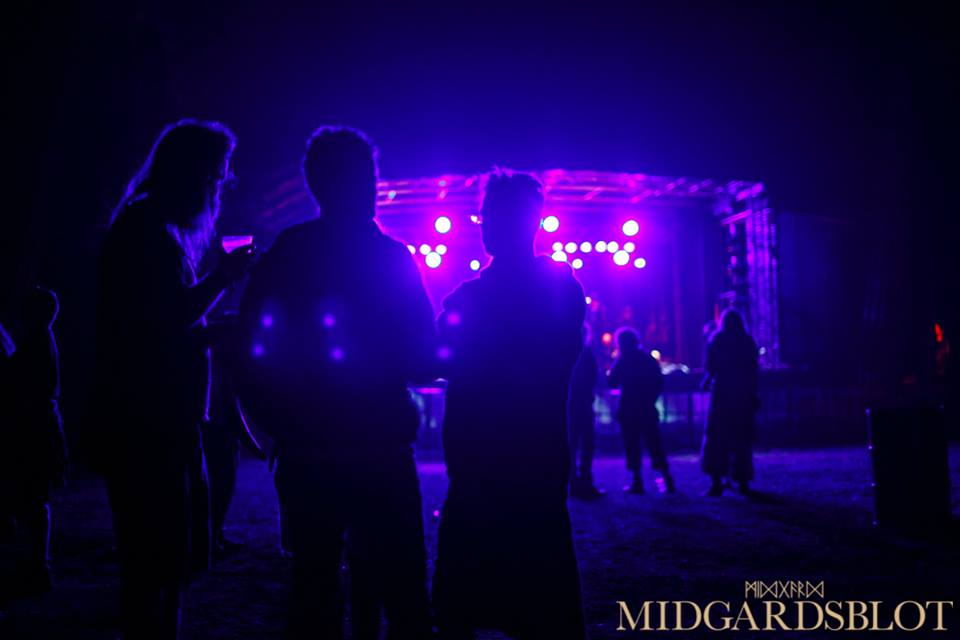 Arrival and checkin
Please collect your wristband at arrival, this will get you access to the camping and festival area.
At the check in, you will receive a t-shirt to work in during your shifts and a crew pass to hang around your neck. This will give you exclusive access at the festival arena. Therefore it is important NOT to use the t-shirts and passes when you are not working. If you do, it will confuse your fellow comrades.
As written; you are not allowed to drink alcohol in the working t-shirt, or while wearing your crew pass, during the festival. If this happens: you will get a warning, worst case if you are doing this intentionally, the wristband will be cut, and you must leave the festival after paying for the festivalpass!
Always remember to keep your wristband visible when passing security or when entering Gildehallen (must be 20 to enter).
IMPORTANT:
If seen drinking/doing drugs during shift, or harassing artists, your wristband will be cut.
Do not drink while working, and no drugs are allowed. If you are seen doing this or harassing bands with photo request backstage, we will cut your wristband.
Camping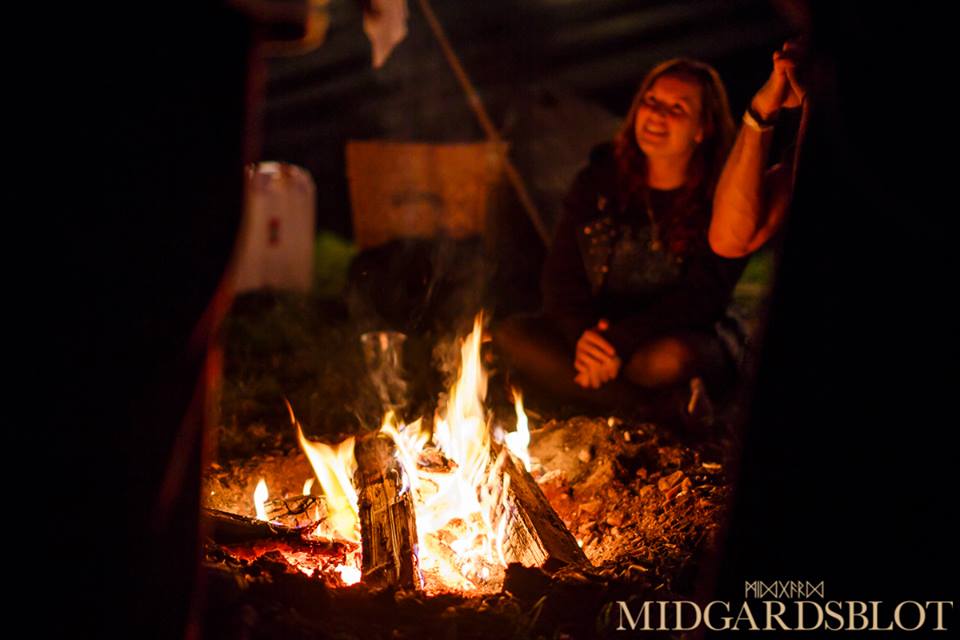 The area close to the ocean by the toilet building and docking station is the volunteer camp, approximately a 10 minute walk from the festival. Midgard and Prestegardsstranda is a very special place - we're just visitors at this sacred location. So we ask everybody to show respect to the site and to your fellow festivals goers.
If you want to stay at the main camp, you must either buy a camping ticket or have an already paid spot that your joining.

Important for camping:
You must be 18 years old to stay at the camp
You must have a tent (unless you are sleeping under the stars)
What you bring into the camp site - you bring out.
Glass bottles, power generators, big sound systems, animals, any sort of weapons ARE NOT allowed to bring into the camp site.
Set up your tents at a free tent spot, not on access roads.
Use the trash bin / containers.
Follow the instructions given by the festival crew.
This means you guys have to opt for plastic bottles or cans in the camping. There will be possible to BBQ by the beach!
Showers
The days you are volunteering you shower at Borre Familie Camping between, 5 min walking distance from volunteer camp, remember to check your name in the reception. No cost.

The days you are not volunteering you shower at Borrehallen, 20 min walking distance from camp, (3 min. From the grocery store and bus stop). No cost
Both options are free, Borre Camping is for volunteers only and Borrehallen is for volunteers and festival guests.
Food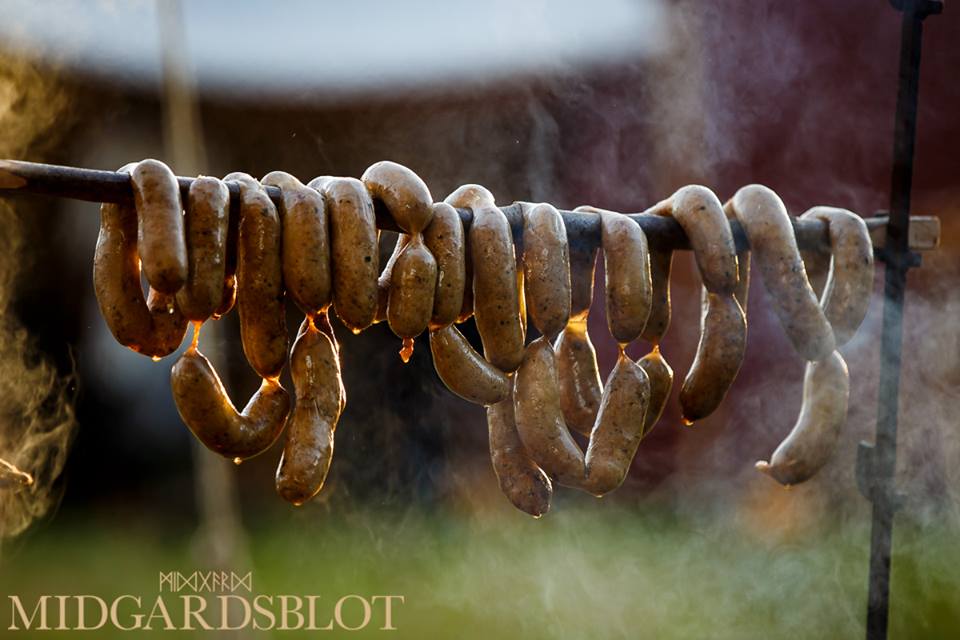 Everybody loves food, and the specific serving hours will be published later on. When you are volunteering you will receive food-coupons from your teamleader the days you are working. We will provide you something to eat during your working hours, and we strongly recommend everyone to eat before your shift starts. So remember, if you are not at work you do not get free food from the festival. There is one exception! If you work rigg befor or AFTER the festival, we provide breakfast, lunch and dinner.
Remember you only get food the days, and during the hours, that you volunteer(: